Retractable Banner Assembly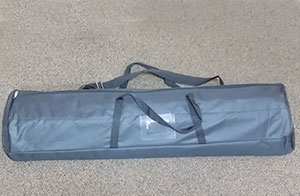 Your retractable banner will come in a durable black zipper bag with handles for easy transport.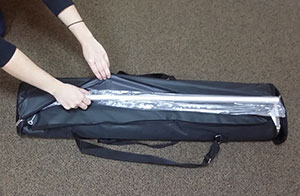 Unzip the smaller front zipper and remove the pole for the banner.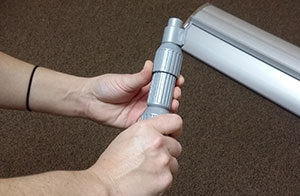 To extend, loosen up the notches at the end of the pole.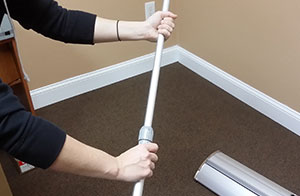 Pull the pole out and tighten the grey notches.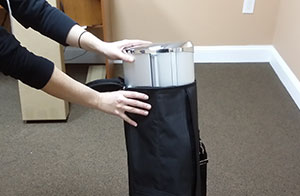 Next, remove the banner stand from the black bag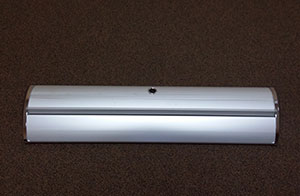 Lay it flat on the ground, in an area with plenty of room.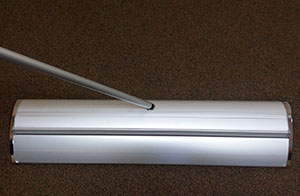 Attach the pole to the stand. The pole may feel lose, but will tighten up once we attach it to the top of the banner.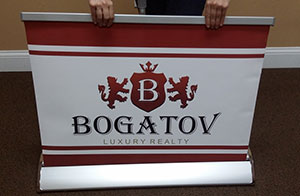 Using 2 hands gently and slowly pull the banner out of the stand. Grab a friend or coworker to assist you while pulling it out the rest of the way.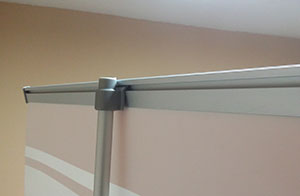 One the banner is pulled out, click the top of the pole into the rim of the banner.