Custom Designed Flyers
We've designed thousands of custom designed flyers for many industries. We can help you identify your "claim to fame" and create special incentives that will motivate prospects to respond. No extra cost for design, all we ask for is a $39 "good faith" deposit"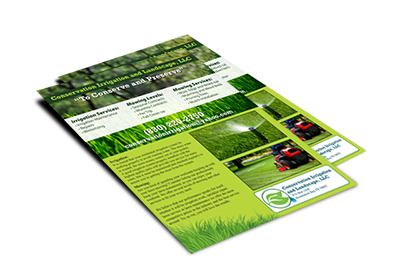 It Only Takes a $39 Deposit to Start the Flyer Design Process
Custom designed flyers mean we start from scratch on every order and use a 4 point design strategy that works! All we ask for, is a $39 "good faith" deposit. The $39 is not an extra fee, it will be deducted from your total once you are delighted with the design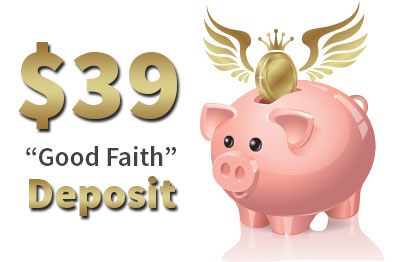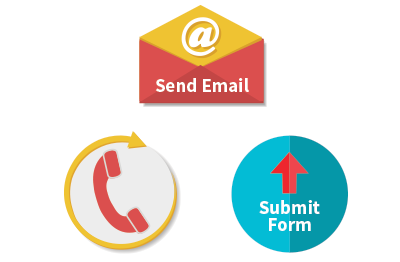 Submit Any Info You'd Like Us To Use
Submit any artwork, logos, pictures or text you would like us to use for your door hanger design.  If you don't have anything, no problem. We can give you ideas and brainstorm with you.
Submit the form, call us 866-585-0965 or send an email to service@3000doorhangers.com
Get a Custom Designed Flyer Proof in 1 Business Day or Less
We will send a PDF proof to your email the next business day or sooner! Review the proof and reply or call us with any changes you'd like to request. We can make unlimited revisions to the flyer design until you are 100% satisfied It's our "No Risk Design Guarantee"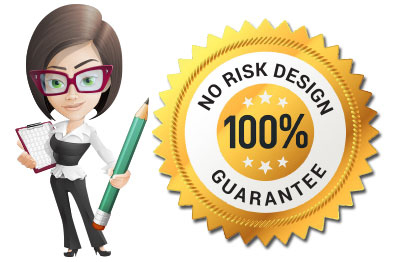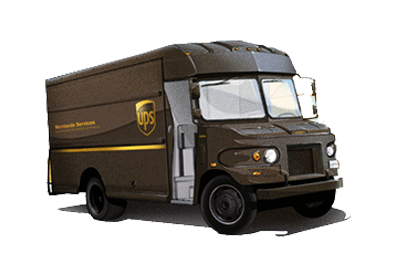 Your Order is Printed and Shipped UPS
Once you give us approval of the flyer design, we will process the balance and start production! orders ship via UPS Ground. CLICK HERE for Shipping Times
Faster shipping is available upon request.
Full Color Flyers, Custom Designed & Printed on 100lb Paper
Click on the sizes below to view pricing.
| | | |
| --- | --- | --- |
| Amount | 1 Sided | 2 Sided |
| 1000 | $198 | $268 |
| 2500 | $288 | $368 |
| 5000 | $388 | $428 |
| 7500 | $528 | $598 |
| 10000 | $628 | $718 |
| 20000 | $1188 | $1318 |
| | | |
| --- | --- | --- |
| Amount | 1 Sided | 2 Sided |
| 1000 | $148 | $218 |
| 2500 | $178 | $238 |
| 5000 | $258 | $318 |
| 7500 | $318 | $408 |
| 10000 | $378 | $438 |
| 20000 | $678 | $748 |
| | | |
| --- | --- | --- |
| Amount | 1 Sided | 2 Sided |
| 1000 | $148 | $218 |
| 2500 | $178 | $238 |
| 5000 | $258 | $318 |
| 7500 | $318 | $408 |
| 10000 | $378 | $438 |
| 20000 | $678 | $748 |
| | | |
| --- | --- | --- |
| Amount | 1 Sided | 2 Sided |
| 1000 | $128 | $188 |
| 2500 | $168 | $218 |
| 5000 | $218 | $268 |
| 7500 | $278 | $328 |
| 10000 | $338 | $398 |
| 20000 | $628 | $688 |
| | | |
| --- | --- | --- |
| Amount | 1 Sided | 2 Sided |
| 1000 | $198 | $268 |
| 2500 | $288 | $368 |
| 5000 | $388 | $428 |
| 7500 | $528 | $598 |
| 10000 | $628 | $718 |
| 20000 | $1188 | $1318 |

| | | |
| --- | --- | --- |
| Amount | 1 Sided | 2 Sided |
| 1000 | $148 | $218 |
| 2500 | $178 | $238 |
| 5000 | $258 | $318 |
| 7500 | $318 | $408 |
| 10000 | $378 | $438 |
| 20000 | $678 | $748 |

| | | |
| --- | --- | --- |
| Amount | 1 Sided | 2 Sided |
| 1000 | $148 | $218 |
| 2500 | $178 | $238 |
| 5000 | $258 | $318 |
| 7500 | $318 | $408 |
| 10000 | $378 | $438 |
| 20000 | $678 | $748 |

| | | |
| --- | --- | --- |
| Amount | 1 Sided | 2 Sided |
| 1000 | $128 | $188 |
| 2500 | $168 | $218 |
| 5000 | $218 | $268 |
| 7500 | $278 | $328 |
| 10000 | $338 | $398 |
| 20000 | $628 | $688 |